GENSMAK! DIGITAL
Reconnect with friends & family with a twist on trivia that's actually new.
Add strategy, logic, hilarious hints, and snort-inducing laughter.
Download for free on Comcast and Google TV or play now on web.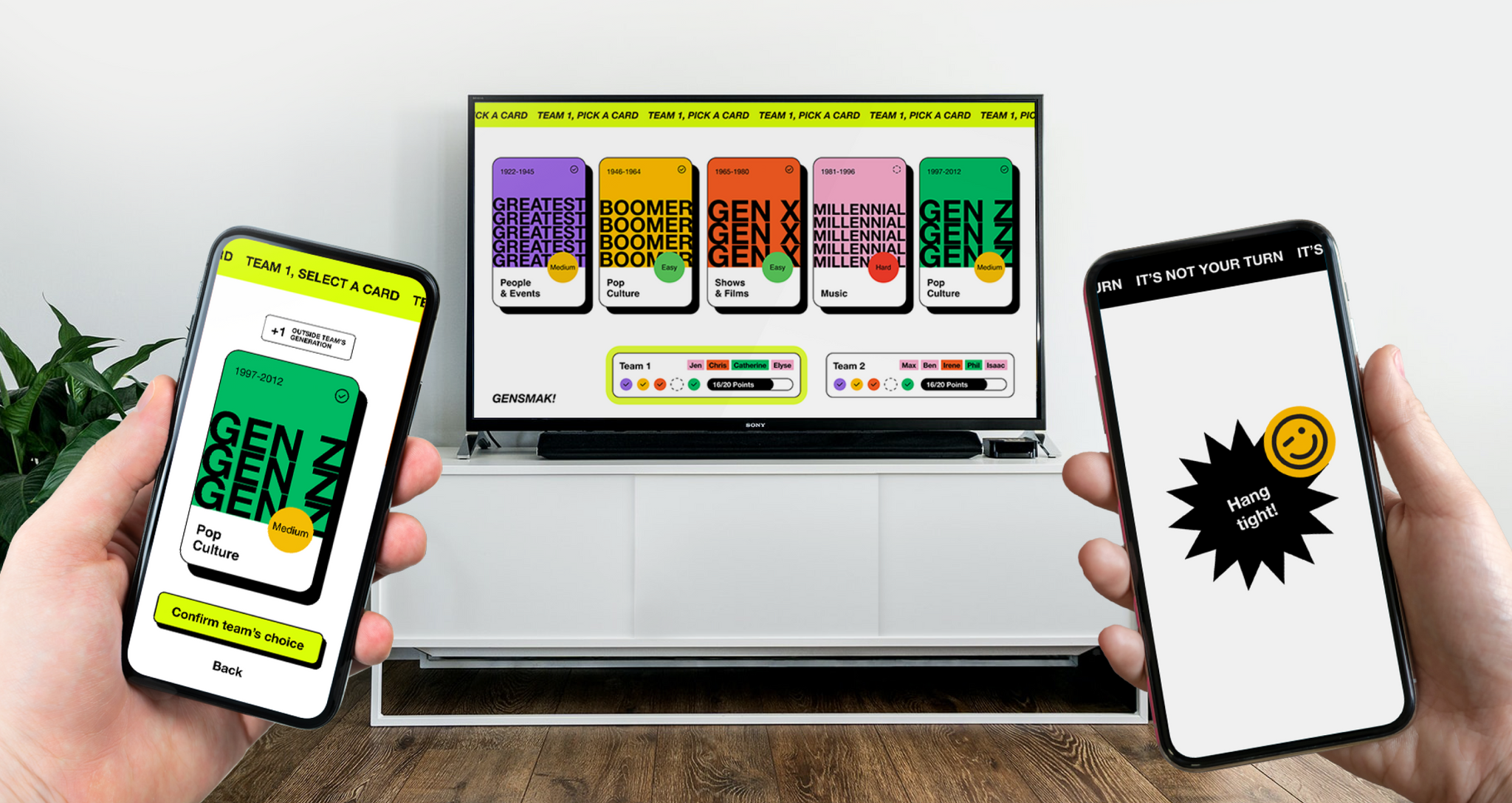 Play anywhere. In your living room or virtually across the world.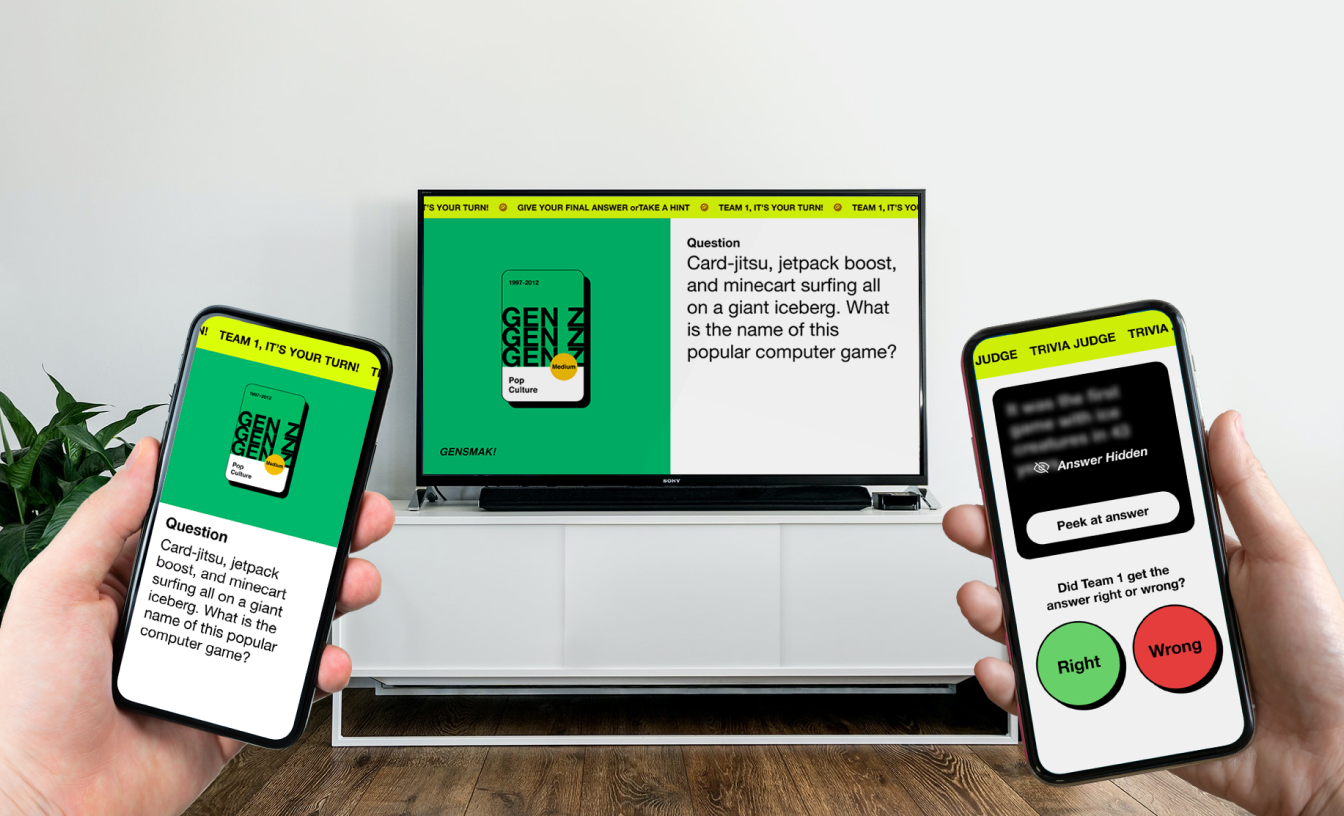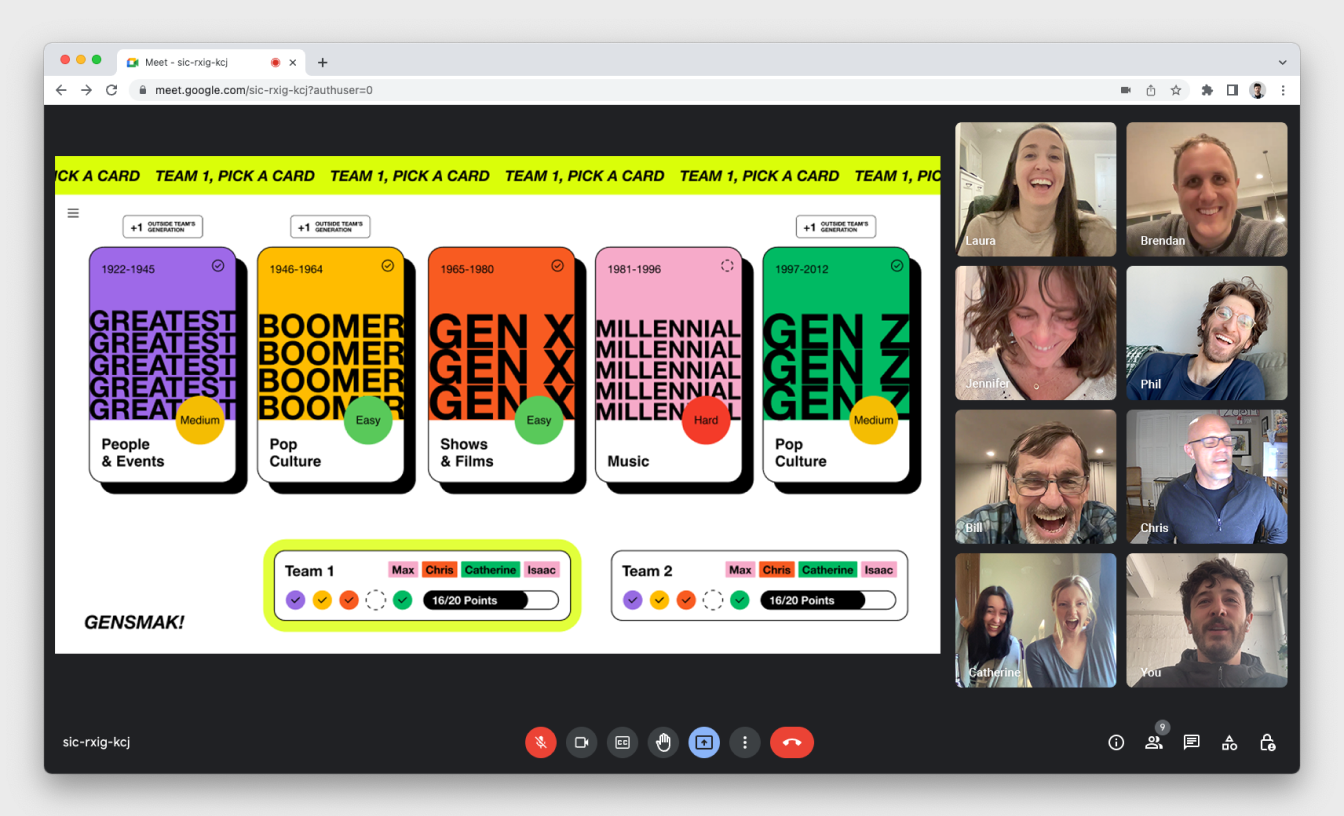 How to play the digital game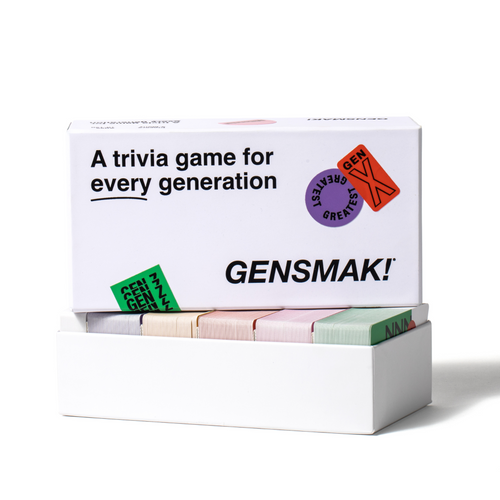 1. Start game at app.gensmak.com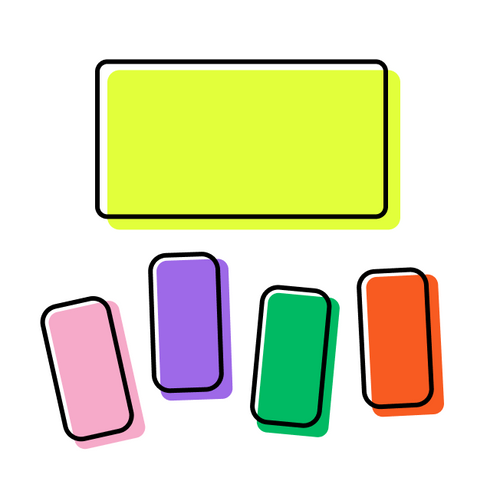 2. Players join the game from their devices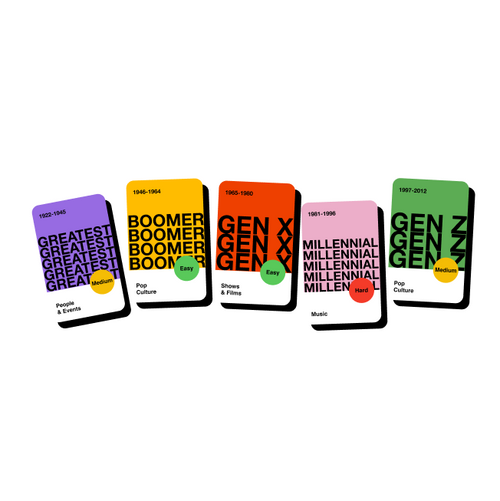 3. Answer questions from every generation
4. Win with your team
Play Now
Prefer analog?
Get the card game.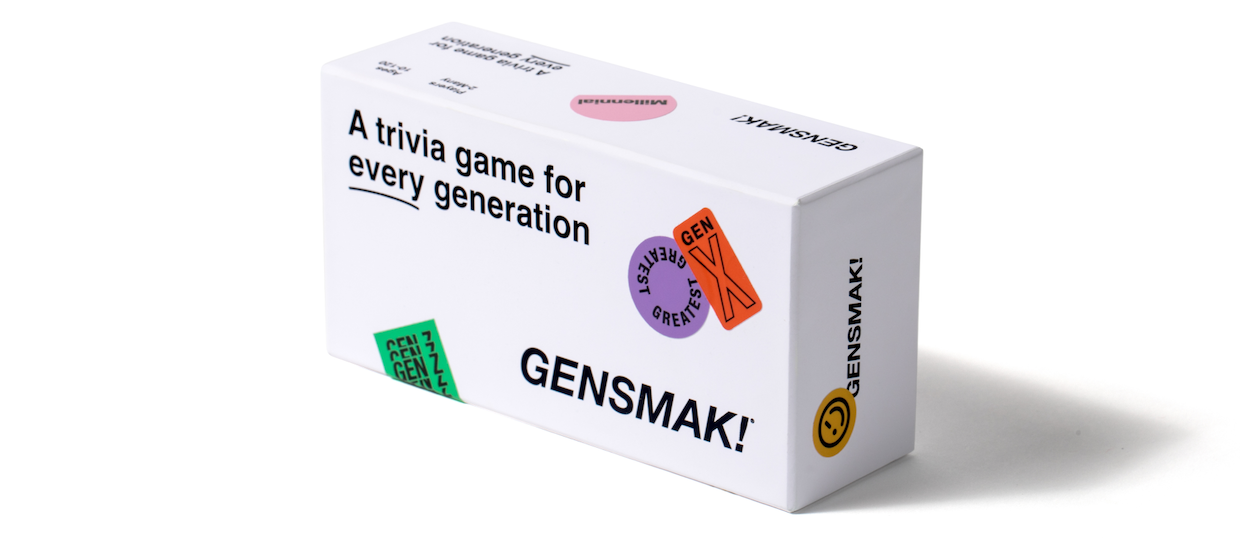 Setting the game up is fast and simple. Find us on Comcast Xfinity, Google TV, Android TV in the NEW APPS section or by searching "GENSMAK!" If playing on our web app, simply visit app.gensmak.com in your browser of choice, make your friends and family join you on a zoom or meet, and then share your screen (the "home screen"). Make sure your audio is on. From there, all players will scan a QR code with their phones to enter the game–and then you're off to the races! You'll use both the home screen and your mobile phones throughout gameplay. Visit our Youtube channel for a step-by-step guide.
Yes! If you have Comcast Xfinity, Android TV or Google TV, search "GENSMAK!" or find us in the NEW APPS section to play right from your TV. If not, you can play the Web game and still "cast" it onto your TV for a big screen experience during a party or family game night. Yeet!
You can play with as little as two people, but we know you can do way better than that for game night. Get the band back together, play with your coworkers, or plan a virtual happy hour with your friends and family around the world. The more, the merrier!
We do! And it's available for sale now on Amazon (and our website). Order today to play sans screens if that's your thing. It also makes for the perfect gift, and it's not a coincidence that it fits in a stocking. Or is it?
Wow! I'm so glad you asked this. We love that you see the magic of GENSMAK!–and we love our superfans. Tag us on social media, tell everyone who will listen about the game, join our newsletter for promos and product announcements, buy the tabletop game on Amazon then leave us a rave review, and email us directly with any additional compliments that don't fit in the above. I mean, you asked.
Contact us at support@gensmak.com. We have real humans on the other side who have built this game from the ground up. We respond quickly and want to ensure you love every aspect of the game as much as we do, so don't hesitate to get in touch.