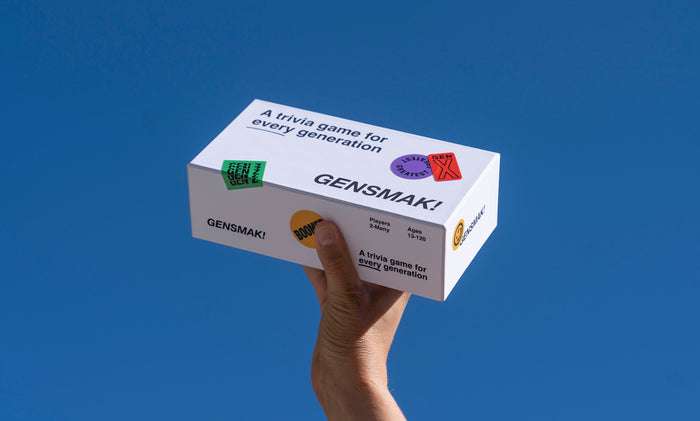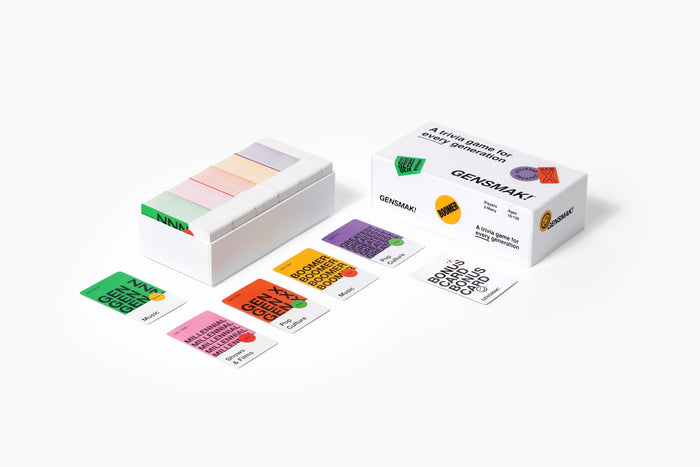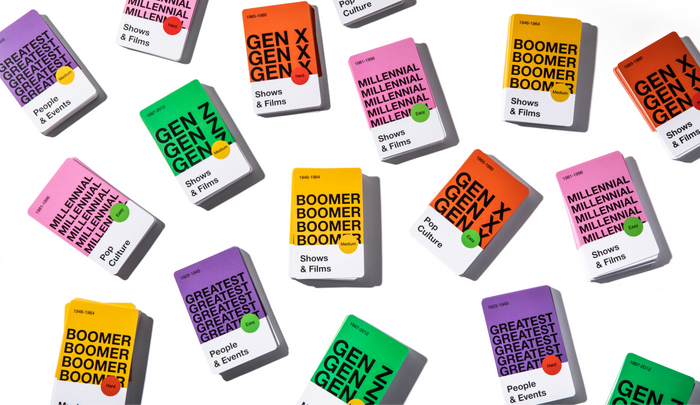 A party trivia game for every generation
A fresh take on trivia that's actually new with strategy needed to win, hints by comedians, and questions for every generation. Love it or we'll refund your money. No cap.
Buy on amazon
GENSMAK!

Digital

Play anywhere. In your living room or virtually on Comcast Xfinity, Google TV and online.

Play Now Learn more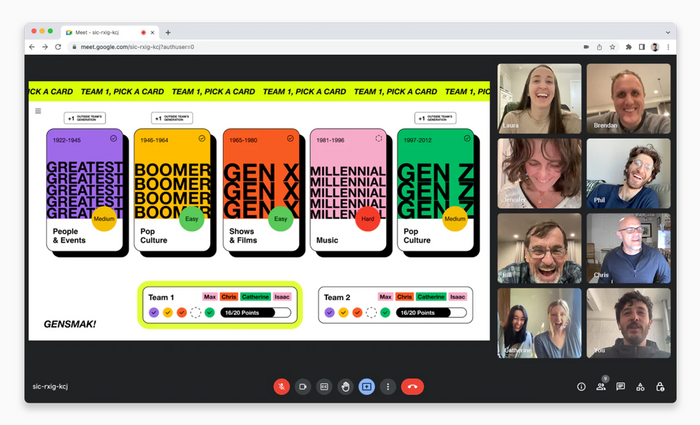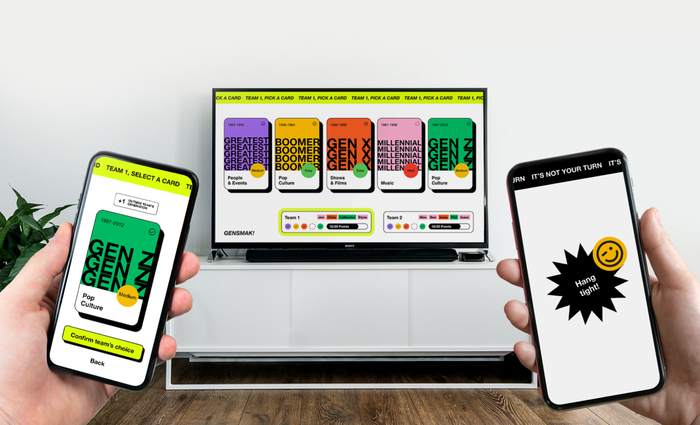 "It's like TikTok & Jeopardy had a love child."
Enjoy hours of laughter, nostalgia, stories, and surprise with a new twist on trivia that levels the playing field. Insert your friends, grandparents, and any Gen Z you can find. Yep, it's just that electric.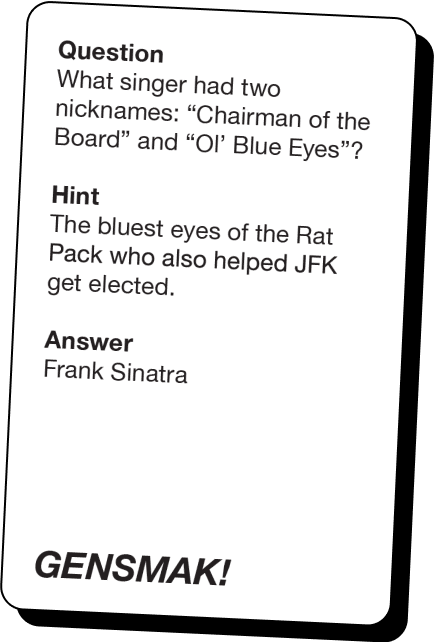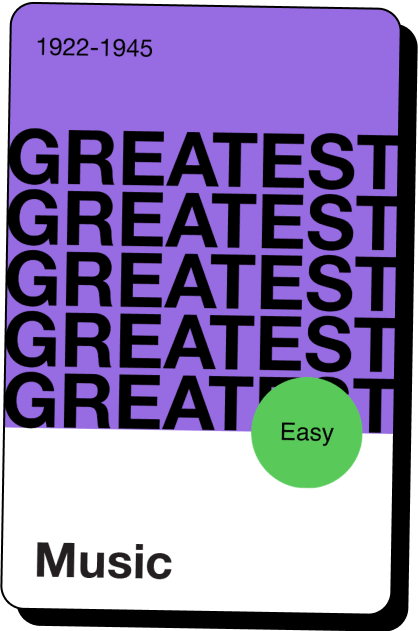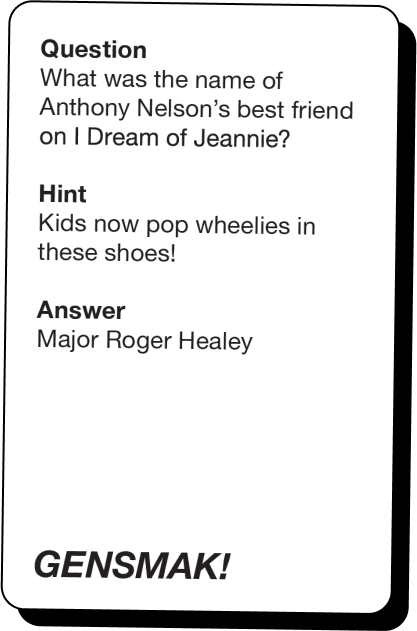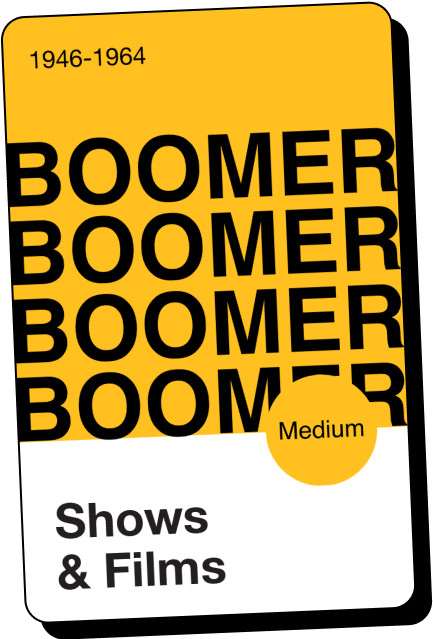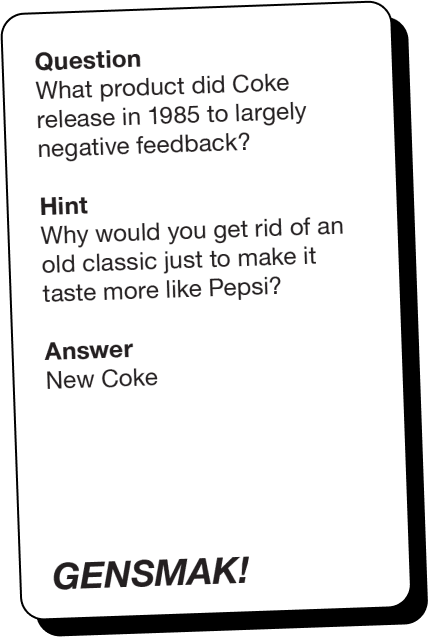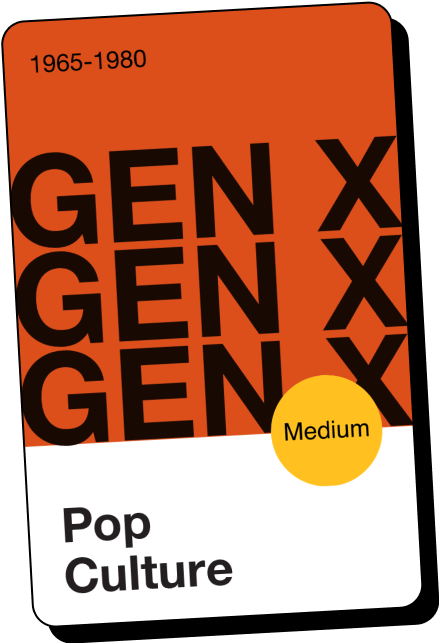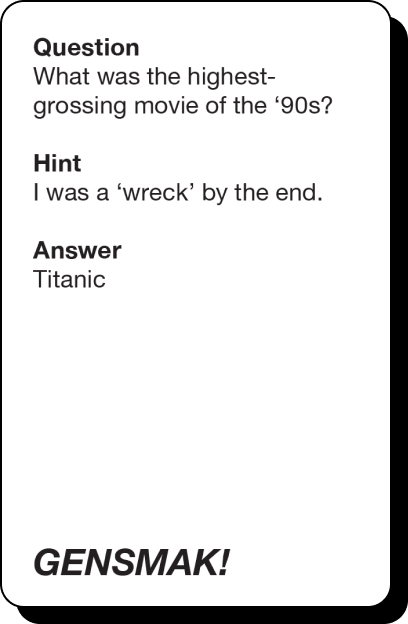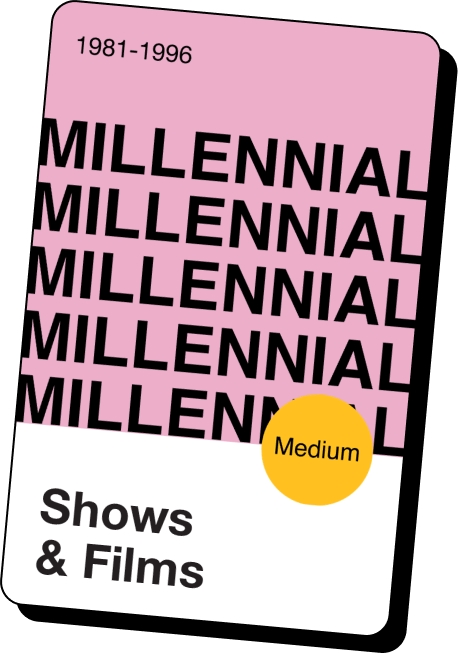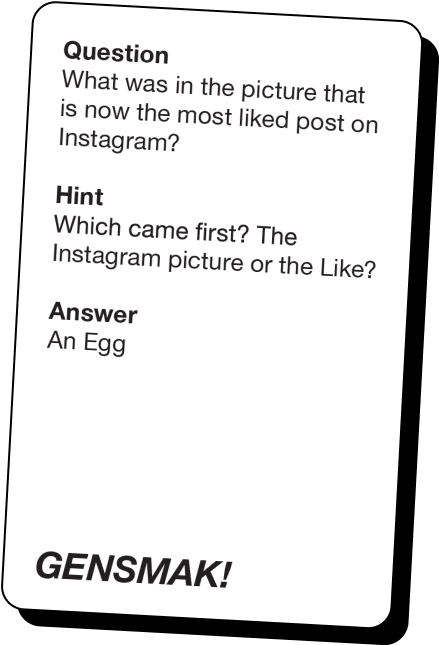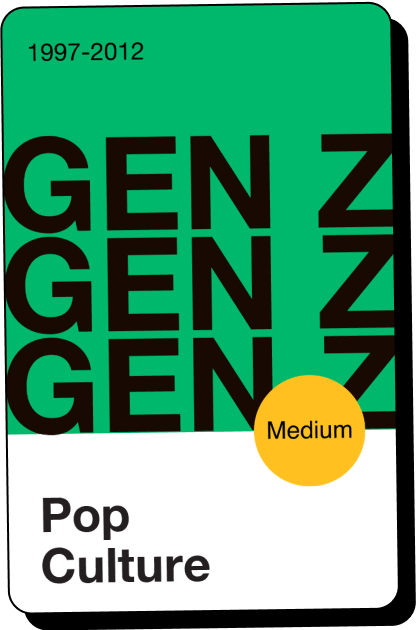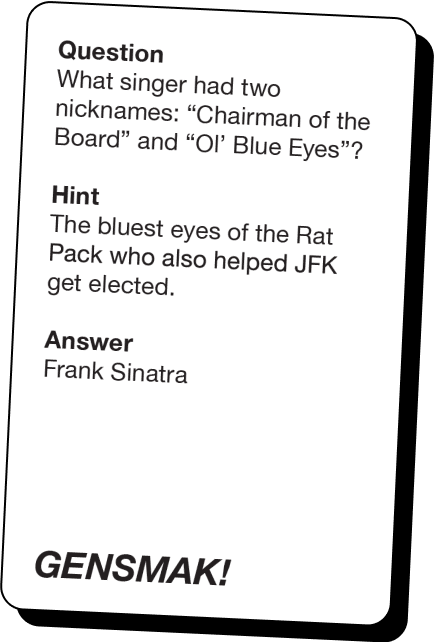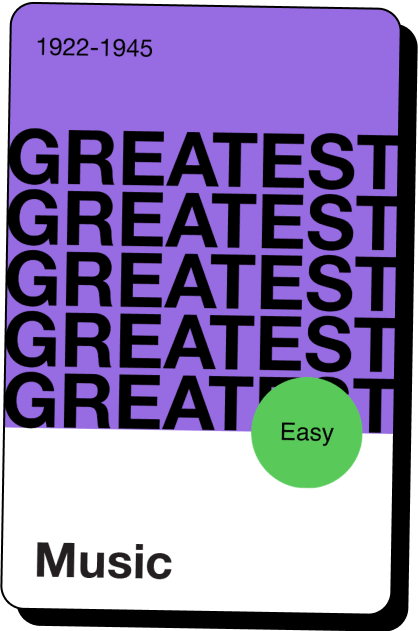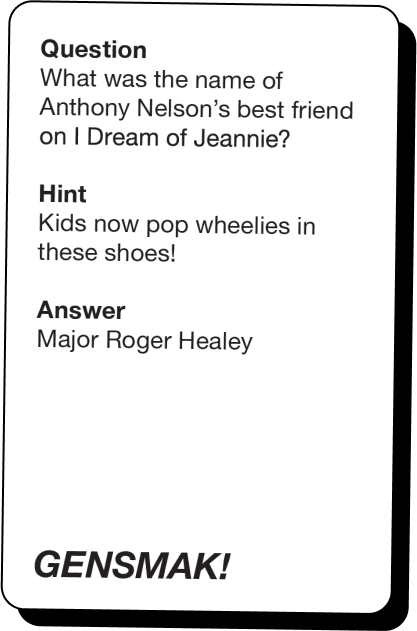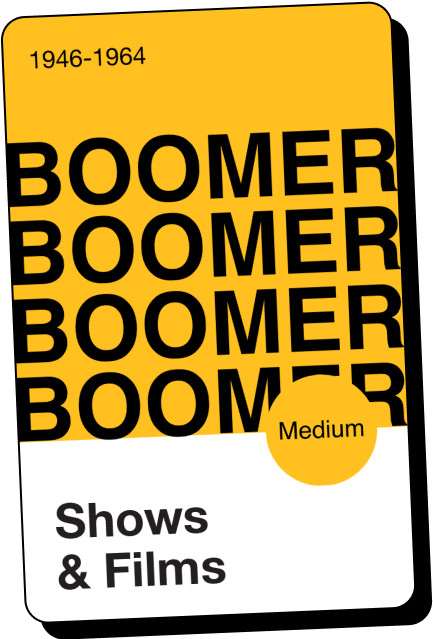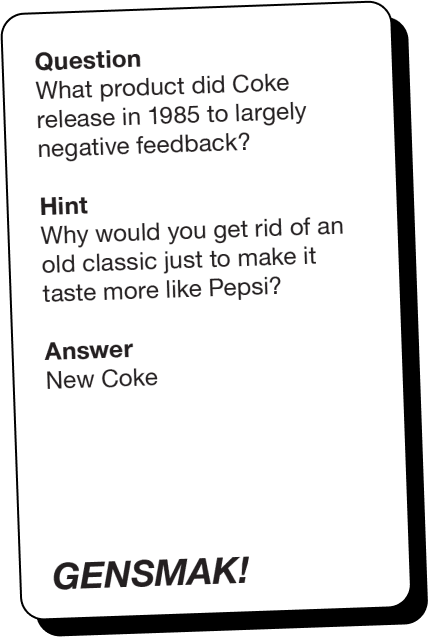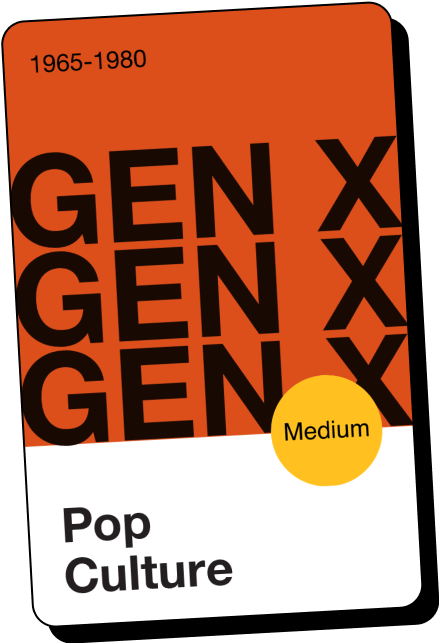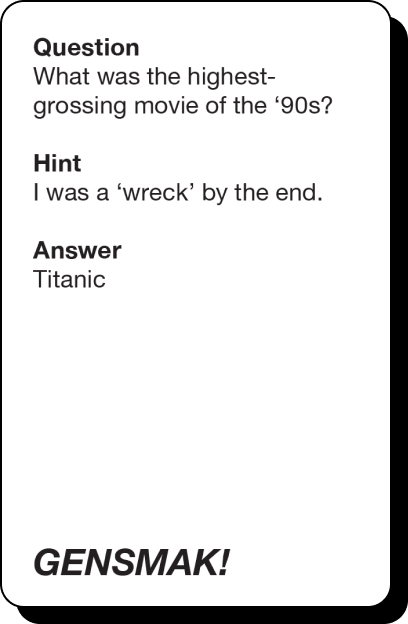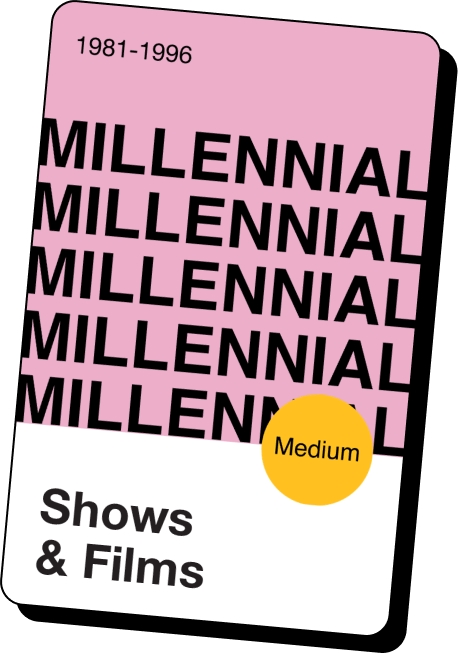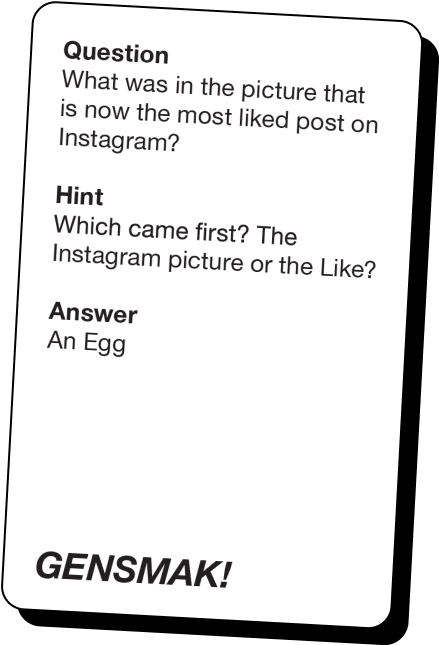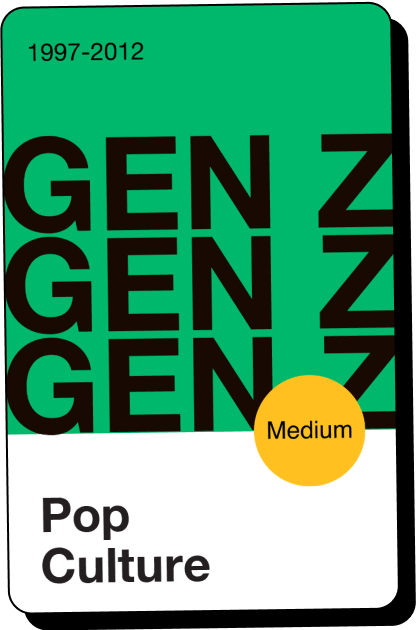 Hover to reveal hint.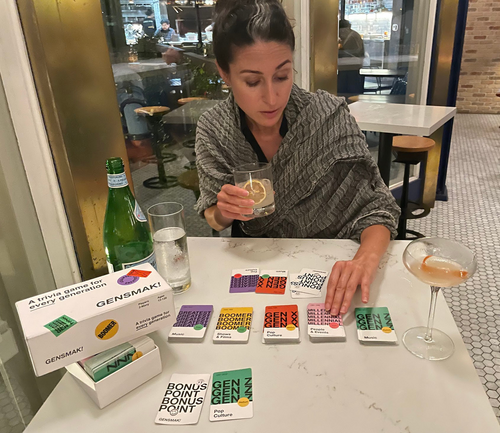 Prove your pop culture game is on point when there's a hint.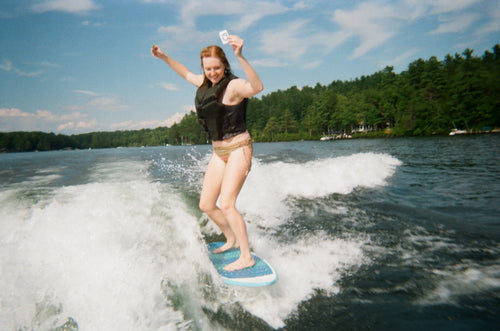 Finally get what your kid means when they say "no cap."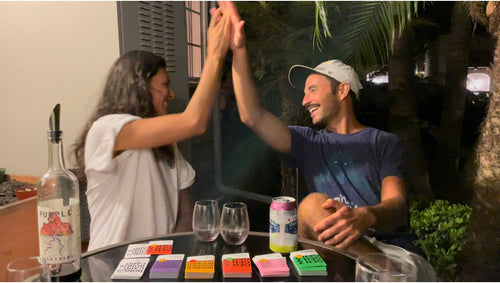 Watch your uncle school the room with TikTok facts he learned from NPR.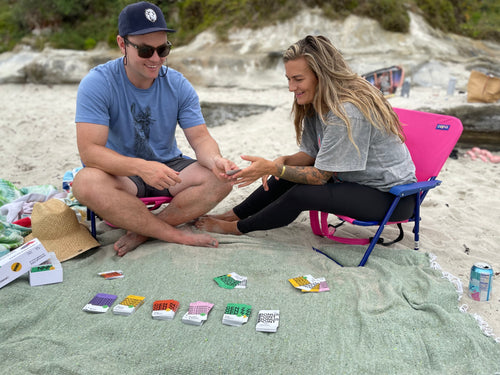 Play at happy hour with friends or bring it to family game night.
500+ trivia questions
Win by being the first to 20 cards and answering one question from every generation.